Transportation to LaGuardia Airport by NYC Black Cars: Seamless and Reliable Service $90 + Tolls
When it comes to convenient and dependable transportation to and from LaGuardia Airport, NYC Black Cars is your trusted partner. We provide exceptional ground transportation services that prioritize your comfort and satisfaction. With our commitment to excellence, you can trust us to make your journey to or from LaGuardia Airport a stress-free and enjoyable experience.
We make sure that your every trip is comfortable
If you're one of the many Brits visiting New York every year, connecting via another American or Canadian city, you'll likely find yourself touching down at LaGuardia airport. This bustling airport is well-served by NYCBlackCar – we've got it covered when it comes to affordable, efficient, and reliable LGA airport transfers. With its central roads into the heart of Manhattan, car transportation to LaGuardia airport is the best way to travel in comfort with ease.
Whether you're visiting New York on business, or for a fun trip away, our NYCBlackCar offers luxury transportation throughout the tri-state. Join the tens of thousands of customers who have already made us their go-to for airport ground transfers, be it corporate transportation, family transfers, or large groups.
To help plan your trip, we can provide a quote in just a few minutes. Simply download our app, (available on iOS and Android devices) or visit our online booking portal, and enter your pickup and drop off destination for a quick quote.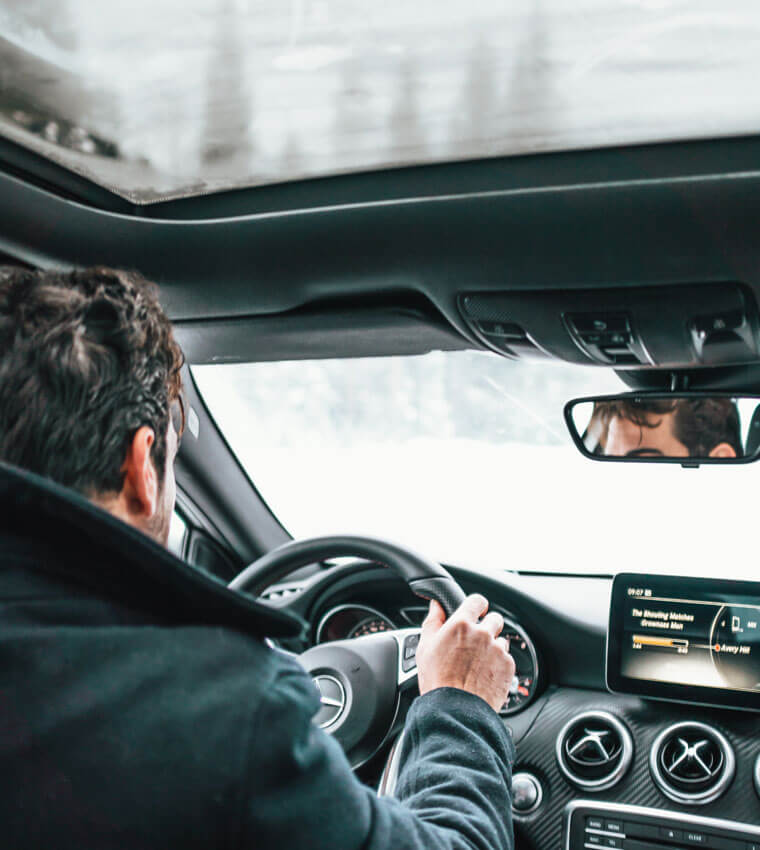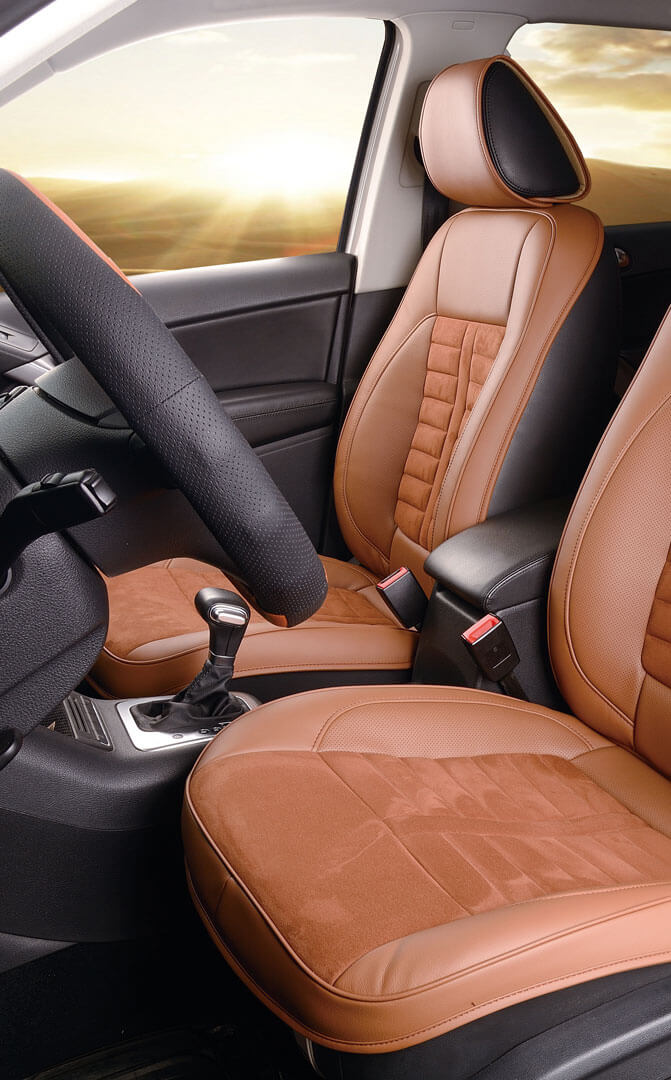 Why Choose Us - Fixed Rates – No Hidden Charges
Why Choose NYC Black Cars for Transportation to LaGuardia Airport?
When you book your ride to LaGuardia airport with NYCBlackCar, you do so safe in the knowledge that there's no hidden fees. We pride ourselves on ease of use and transparency. You'll never be hit by unexpected toll fees or waiting charges – the quote we provide is final and inclusive, allowing you to arrive into the heart of New York in comfort.
Reliable and Punctual Service: We understand the importance of timeliness when it comes to airport transfers. Our team of professional chauffeurs is dedicated to providing reliable and punctual service. We ensure that you arrive at LaGuardia Airport on time for your flight or promptly reach your destination after a long journey. With NYC Black Cars, you can count on us to be there when you need us.

Luxurious and Comfortable Vehicles: Our extensive fleet of luxury vehicles offers a range of options to suit your specific needs and preferences. Whether you're traveling alone or with a group, our sedans, SUVs, and vans provide a luxurious and comfortable experience. Sit back, relax, and enjoy a smooth ride to or from LaGuardia Airport in style.

Experienced and Professional Chauffeurs: Our chauffeurs are experienced professionals who prioritize your safety and satisfaction. With their in-depth knowledge of the best routes and traffic patterns, they ensure efficient and seamless transfers. Our chauffeurs undergo rigorous training and adhere to the highest standards of professionalism, ensuring a comfortable and pleasant journey.

Convenient Online Booking: We believe in making your travel experience as convenient as possible. With our user-friendly online booking system, you can easily reserve your transportation to LaGuardia Airport in just a few clicks. Our website is accessible on any device, allowing you to book your ride from anywhere at any time. Say goodbye to the hassle of traditional booking methods.

Transparent and Competitive Pricing: At NYC Black Cars, we believe in transparency and offering competitive pricing. Our rates are straightforward, with no hidden fees or surprises. The quote you receive is the final price you pay, ensuring transparency and peace of mind. Experience the luxury and convenience of our services without breaking the bank.

Exceptional Customer Service: We pride ourselves on delivering exceptional customer service. Our dedicated support team is available 24/7 to assist you with any inquiries, changes to your reservation, or special requests. Your satisfaction is our top priority, and we strive to exceed your expectations at every step of your journey.
Use Us Throughout Your Stay
Not only do we provide LGA airport transfers to and from the airport to NYC, but we can take you around the city for the duration of your stay. Most visitors choose to use our service over car rental LGA, as the city is notoriously hard to navigate and parking comes at a premium. We also service JFK and Newark airports, and can collect from anywhere in the State, including; hotels, Airbnb accommodation, cruise terminals, the workplace, or elsewhere.
Book Your Airport to NYC Via App
We like to make things easy. In just a few clicks, you can make, amend, and cancel a booking using our App. With free cancellation up to two hours in advance, it's one of the most reliable ways to navigate the city. Download NYCBLACKCAR today, available on iOS and Android devices.
Fast Car Delivery Service
Luxury Limousine Selection
Don't waste a (New York) minute waiting in airport transfer queues, hailing down unvetted cabs, or taking the long route with LGA airport shuttle services. Your time is precious. Instead, fast-track to your chosen destination in the quickest and most efficient way with NYCBlackCar services. You can think of us as the equivalent of your 'Black cabbie' back at home.
Experience the Excellence of Transportation to LaGuardia Airport by NYC Black Cars
Choose NYC Black Cars for your transportation needs to and from LaGuardia Airport. Experience the convenience, reliability, and luxury that our services offer. Book your transportation today and let us take care of your journey, ensuring a seamless and comfortable experience from start to finish.
Trust us to be your preferred ground transportation provider for LaGuardia Airport transfers. With our commitment to excellence, we guarantee a memorable and enjoyable travel experience.
New York is the city that never sleeps, and neither do we. Our phone lines are open 24/7, so that you can always speak to person if you have any queries, or last minute requests. Our professional team will be only too happy to organize a ride to LaGuardia airport, or help in any other way they can.
Extensive LGA airport transfer fleet
With our wide network and vast pool of drivers, we are the top choice for LaGuardia Airport transfers in Manhattan. We have a vast and varied fleet of cars, as well as experienced drivers that know the city and its streets back to front. Helping to get you from A to Z in no time at all, there's nothing quite like local knowledge.
Taking you anywhere you can imagine.
Not only to parties, weddings, casionos and birthdays, but anywhere you want to go.