Welcome to EWR Airport Transfers by NYC Black Cars - EWR Airport Transfers The Best Car Service to Newark Airport $105 + Tolls
When it comes to seamless and reliable transportation to and from Newark Liberty International Airport (EWR), look no further than EWR Airport Transfers by NYC Black Cars. We are your trusted ground transportation partner, dedicated to providing top-notch service that exceeds your expectations. Private Newark Liberty International Airport (EWR) Transfer for New York
About us - EWR Airport Black Car Service
We Make Sure that Your Every Trip is Comfortable
Located just 15 miles from the city, Newark Airport is a bustling international airport set in New Jersey. Well serviced from all US and international major airports, you've come to the right place if you're planning to visit New York. and looking for the best car service to Newark Airport.
Conveniently located, Newark Airport (also known as EWR) offers a warm welcome as you touch down. Fast track the busy queues and get on your way by pre-booking a NYC BLACK CAR to your hotel or residence. We can even drop off in popular tourist locations, taking you from Newark Airport to Times Square for instance.
Whether you're visiting on business or for pleasure, we lead the way in reliable, affordable and trusted Newark Airport Transfers. We have built a solid reputation as one of the best car services to Newark Airport, many customers choose us time and again.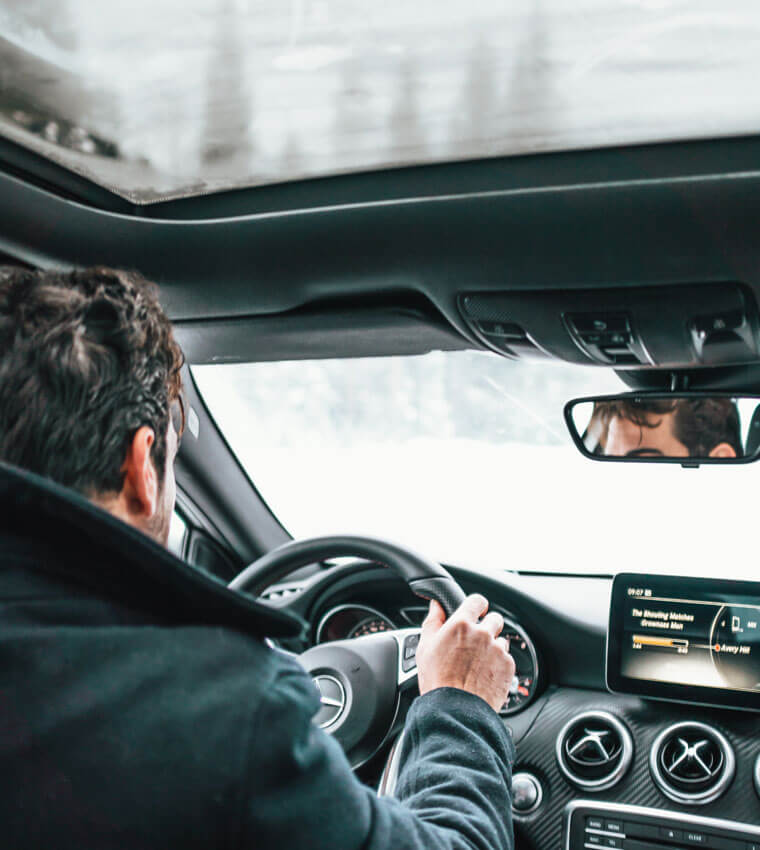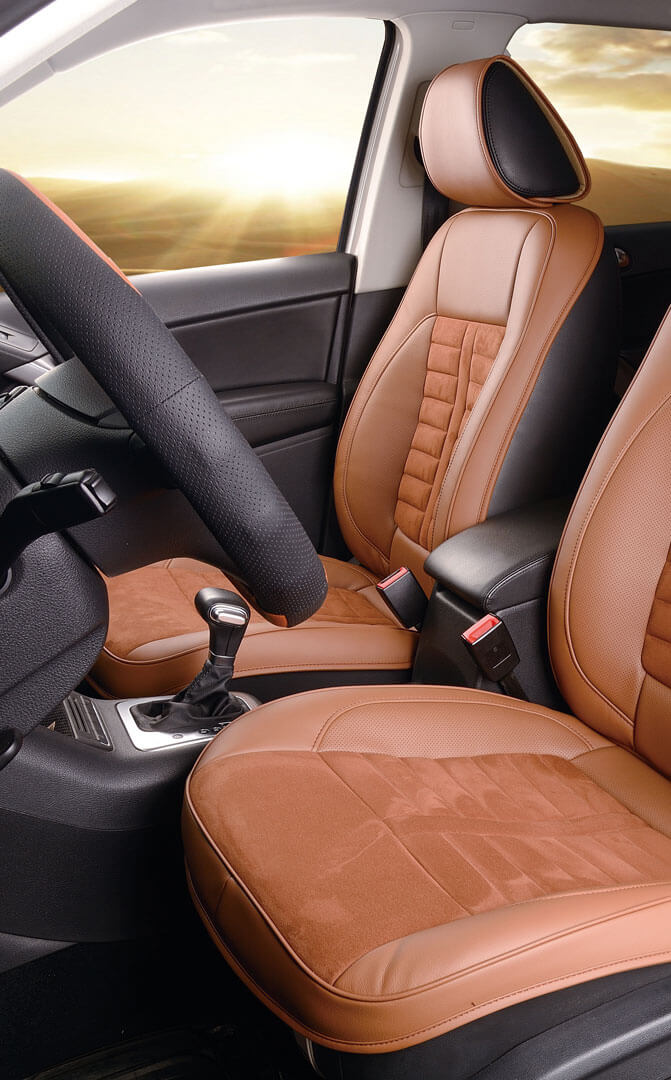 Why Choose Us - Why Choose EWR Airport Transfers by NYC Black Cars?
Swift Bookings and Amends - EWR Airport Black Car Service
We make it super easy to book with us, or to get a quote for EWR Airport or intercity New York transfers and tri-state area. Choose from our app, website, or by phone – our team is available 24/7 to assist with any queries you may have. It's particularly handy if you're arriving without local currency, allowing you to make and pay for bookings on-the-go. We also understand that plans change, and make it easy to amend or cancel bookings up to two hours prior to collection.
Reliable and Punctual Service: We understand the importance of arriving on time for your flight or being promptly picked up after a long journey. Our team of professional chauffeurs is committed to providing reliable and punctual service, ensuring you never have to worry about missing a flight or waiting for a ride.

Premium Fleet of Vehicles: We take pride in offering a diverse range of luxury vehicles to suit your individual needs and preferences. Whether you're traveling solo, with a group, or carrying excess luggage, our fleet includes sedans, SUVs, and vans that ensure your comfort and convenience throughout the journey.

Experienced Chauffeurs: Our highly skilled and experienced chauffeurs are not just drivers; they are professionals dedicated to providing the highest level of service. They possess in-depth knowledge of the best routes, traffic patterns, and airport protocols, ensuring a smooth and efficient transfer experience.

Safety and Security: Your safety is our utmost priority. Our vehicles undergo regular maintenance and inspections to ensure they are in optimal condition. Additionally, our chauffeurs are trained in defensive driving techniques and follow strict safety protocols to ensure your peace of mind throughout the journey.

Easy Booking Process: We understand the value of convenience. With our user-friendly online booking system, you can easily reserve your EWR airport transfer in just a few clicks. Our website is accessible on any device, allowing you to book your ride from anywhere at any time.

Transparent Pricing: At EWR Airport Transfers by NYC Black Cars, we believe in transparency and providing competitive rates. Our pricing is straightforward, with no hidden fees or surprises. You can trust that the quote you receive is the final price you pay.

Exceptional Customer Service: We are committed to delivering exceptional customer service. Our dedicated support team is available 24/7 to assist you with any queries, changes to your reservation, or special requests you may have. We strive to make your experience with us as smooth and enjoyable as possible.
Fixed Rate With No Hidden Fees
There's nothing worse than being quoted for an airport to NY service, only to be charged additional fees when you arrive. At NYC Black Cars, our policy is to be honest and transparent with our loyal customers. You can book your New York transfers directly with us, knowing that the quote provided is final and inclusive of all costs – just as it should be. This means that you can plan ahead without worrying about having enough cash on you, or whether the traffic delays will impact your journey. It's what sets us apart from any other car service in New York.
Our fleet of local drivers know the roads of New York better than anyone else. This means that they'll whisk you from A to Z quickly and efficiently. You won't have to worry about hailing down unvetted cabs, or taking busy public transport. Simply make a booking and arrive at your destination in comfort, and on time.
Fast Car Delivery Service
Luxury Limousine Selection
Experience the Difference with EWR Airport Transfers by NYC Black Cars
Choose EWR Airport Transfers by NYC Black Cars for your transportation needs to and from Newark Liberty International Airport. Experience the convenience, reliability, and luxury that come with our services. Book your transfer today and let us take care of your journey, ensuring a stress-free and comfortable experience from start to finish.
Trust us to be your preferred ground transportation provider for EWR airport transfers. We are committed to delivering excellence with every ride, making your travel experience truly memorable.
Here for the Duration of Your Stay
Many customers find our reliable cab services preferential to other modes of transport in the city, including costly car hire and taking the shuttle to Newark Airport. We remain at your disposal throughout your stay in the city. Our dedicated drivers are available 24/7 and can take you to see the sights and breadth of the city. What's more, we can return you to any airport of your choice, since we operate within the Five Boroughs. We can collect from anywhere and drop off at all three major airports: Newark, LaGuardia and JFK airports. It's worth noting that both JFK and Newark airport transfers take the same time into central Manhattan by car, although Newark is quicker to downtown Manhattan, including the World Trade Center.
British travelers have been using our reliable service for years. We pride ourselves as safe and trustworthy, ensuring that customers are cared for, from the moment they meet our drivers. For Newark Airport Transfers, our driver can meet you inside the terminal with a name board, escorting you directly to your car. Using our free app, you can access your booking details and share it with a contact. If you happen to leave anything behind in the car, we'll be able to reunite it with you too.
New York is the city that never sleeps, and neither do we. It's nice to know that you can reach us any time of day, with our 24/7 phone line and speak to one of our operators
Another benefit when choosing NYC Black Car is that we have a vast pool of fleet to access. Our drivers are personally vetted and selected for their etiquette and local knowledge, as well as trusted driving skills. We thrive on meeting any specific needs you might have. For instance, our New York Limo service is very popular for impressing someone special, whilst our corporate black car service is ideal for travelling on business. We can also organize group bookings, luxury airport transfers New York and any other requests you might have.
Taking you anywhere you can imagine.
Not only to parties, weddings, casionos and birthdays, but anywhere you want to go.