Welcome to JFK Airport Transfers by NYC Black Cars - Book Your JFK Airport Transfers Today $110 + Tolls
When it comes to seamless and reliable transportation to and from John F. Kennedy International Airport (JFK), trust JFK Airport Transfers by NYC Black Cars to provide you with top-notch service that exceeds your expectations. Our dedicated team is committed to ensuring a smooth and comfortable journey, making your airport transfer experience hassle-free.
About us - JFK Airport Black Car Service
We make sure that your every trip is comfortable
Whether you're flying in from London, touching down from Paris, or arriving from Los Angeles or Chicago, NYC BLACK CARs offers the best JFK airport transfers with our reliable and affordable car service.
Simply book your JFK airport transfer online or through our app, and your friendly driver will be ready to collect you at the terminal. It's that simple!
Our tri-state ground transportation covers the entire city, whisking you from JFK airport to all corners of Manhattan in comfort and style. As the leading NYC black cars service, you won't beat us on price, quality, and comfort. Step off your flight from the UK and into our luxury airport transfer New York. Here are ten good reasons to book your JFK airport cab with us today: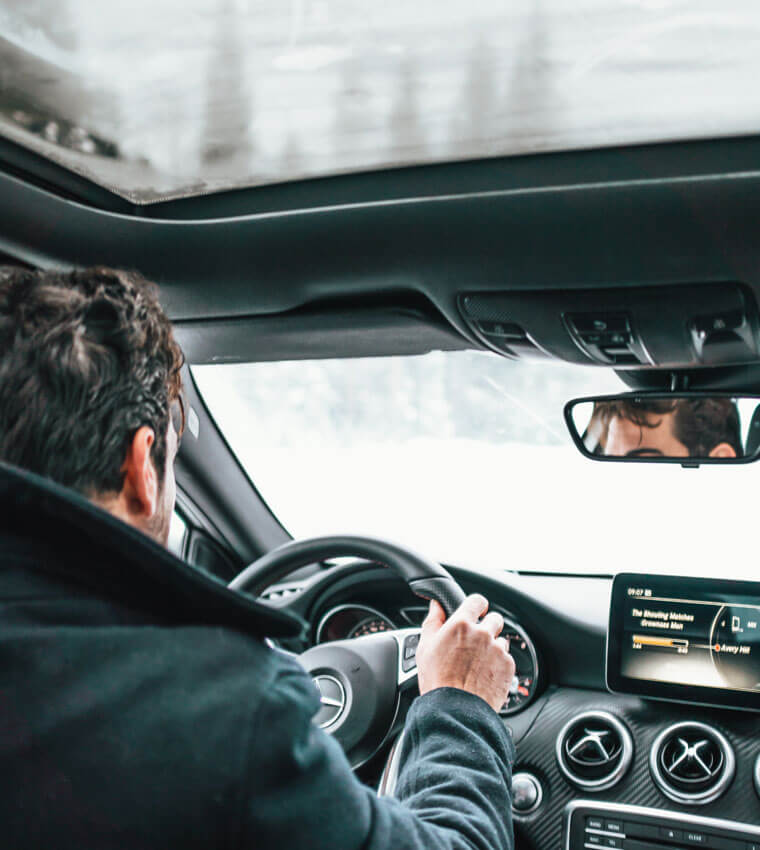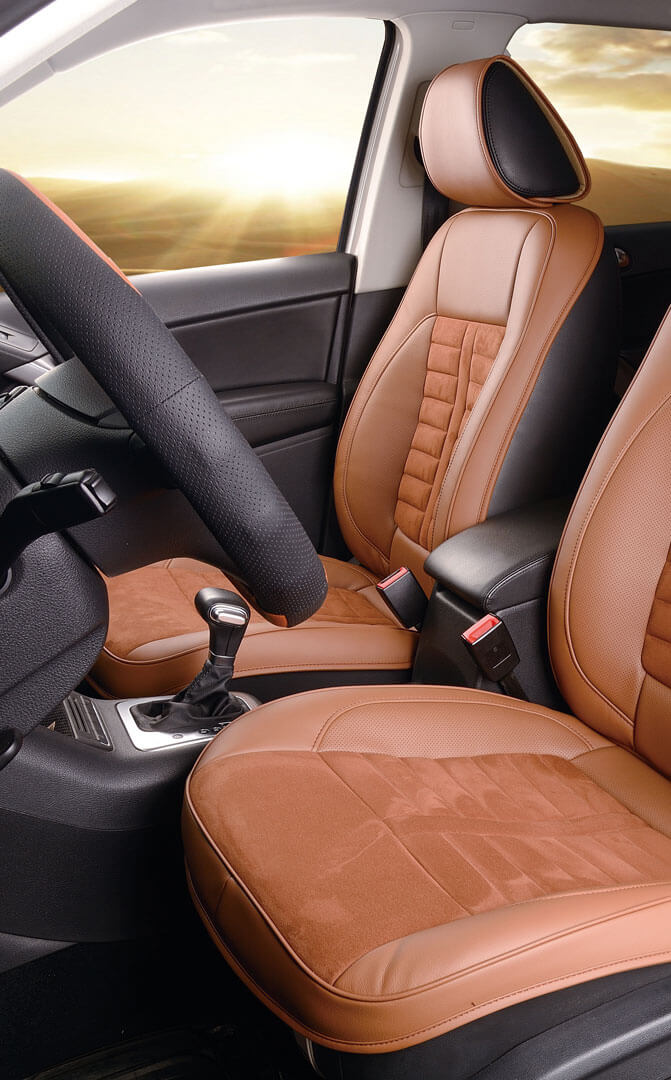 Why Choose Us - Fixed Rates – No Hidden Charges
Why Choose JFK Airport Black Car Service by NYC Black Cars?
We're upfront with our rates. When you book with NYC Black Car, you'll receive a quote for your journey, your cab fare will not change. Unlike other JFK Airport Black Car Service operators, there are no hidden charges, surge costs, or nasty surprises. Whether there are traffic, or toll charges, your quote is inclusive and final. Before you even set off, you'll know exactly what to expect, who your driver is and where you're going. And to make it super easy, you can pay using our App or by cash if you prefer.
Reliable and Punctual Service: We understand the importance of timeliness when it comes to airport transfers. With JFK Airport Black Car Service by NYC Black Cars, you can rely on our professional chauffeurs to arrive promptly and transport you to JFK Airport with ample time to spare. Our goal is to eliminate any stress associated with getting to or from the airport.

Premium Fleet of Vehicles: Our extensive fleet of luxury vehicles is designed to cater to your specific needs and preferences. Whether you're traveling alone or with a group, we have a range of sedans, SUVs, and vans that provide optimal comfort and style. Our vehicles are meticulously maintained, ensuring a smooth and enjoyable ride.

Experienced Chauffeurs: Our chauffeurs are not just drivers; they are highly skilled professionals dedicated to providing exceptional service. With extensive knowledge of the best routes, traffic patterns, and airport protocols, our chauffeurs will ensure a seamless and efficient transfer. Sit back, relax, and let our experienced team handle your journey.

Safety and Security: Your safety is our top priority. We adhere to strict safety standards, regularly inspect our vehicles, and conduct thorough background checks on our chauffeurs. You can travel with peace of mind, knowing that you are in safe hands throughout your JFK airport transfer.

Easy Online Booking: We believe in convenience and simplicity. Our user-friendly online booking system allows you to reserve your JFK airport transfer in just a few easy steps. Whether you're on your computer or mobile device, booking your ride with us is quick and hassle-free, saving you time and effort.

Transparent Pricing: At JFK Airport Transfers by NYC Black Cars, we provide transparent pricing with no hidden fees. The quote you receive is the final price you pay, ensuring complete transparency and no surprises. Our competitive rates offer excellent value for the superior service we provide.

Exceptional Customer Service: We take pride in delivering exceptional customer service. Our dedicated support team is available 24/7 to assist you with any inquiries, changes to your reservation, or special requests you may have. We are here to make your experience with us seamless and enjoyable.
Hailing down cabs, waiting in slow cab queues, shuttle to JFK, and time spent on car rental JFK airport is so passé. Don't waste a (New York) minute waiting more than you need to. Pre-book your airport transfer with NYC Black Car and enjoy every precious minute in the beating heart of Manhattan.
Book Your Airport to NYC Via App
We like to make things easy. In just a few clicks, you can make, amend, and cancel a booking using our App. With free cancellation up to two hours in advance, it's one of the most reliable ways to navigate the city. Download NYC BLACK CAR today, available on iOS and Android devices.
Fast Car Delivery Service
Luxury Limousine Selection
Whether you're in New York on business, travelling on holiday, or visiting for the first time, you'll benefit from our experienced and professional chauffeur drivers who know JFK airport. We'll collect you from the right terminal and usher you away in style. Our JFK transfer service will take you to the Five Boroughs of New York in comfort. So, whether you're looking for a cab fare from New York Airport to Times Square, taking a trip to Yankee Stadium, or heading over the bridge to New Jersey, we've got it covered.
Experience the Excellence of JFK Airport Transfers by NYC Black Cars
Choose JFK Airport Transfers by NYC Black Cars for your transportation needs to and from John F. Kennedy International Airport. Experience the convenience, reliability, and luxury that come with our services. Book your transfer today and let us take care of your journey, ensuring a stress-free and comfortable experience from start to finish.
Trust us to be your preferred ground transportation provider for JFK airport transfers. We are dedicated to delivering excellence with every ride, making your travel experience truly exceptional.
Safe and Trustworthy Service
Our drivers know New York better than anyone. Before or after your journey, if you're looking for restaurant recommendations, a shortcut through Central Park, or want some advice on how long JFK transfers take, our chauffeurs are helpful and approachable. That said, they're also respectful of your need to rest and invite you to enjoy the journey before you reach your end destination.
Affordable JFK Airport Transfer NY
We're often asked 'How much is a 30-minute cab ride in New York?'. Depending on your arrival point, we'll be able to provide you with a quick quote in minutes. Our cheap New York Airport Transfers do not compromise on quality or comfort, and there are no hidden charges either.
We have a vast fleet of cars and experienced drivers ready to take you from JFK airport to the city. Our JFK airport transfers service is one of our most popular routes. As such, our team will be able to give you an accurate idea of arrival time, and the best route in and out of the Big Apple.
Taking you anywhere you can imagine.
Not only to parties, weddings, casionos and birthdays, but anywhere you want to go.